Event Calendar
This calendar is set up by city to make it easier to search what is happening near YOU!
Jun
3
Mon
Online by phone: Parent Point of View: The DDA Assessment

@ online and By phone
Jun 3 @ 7:00 pm – 8:00 pm
Join the conversation with other Pierce County parents.
This is a web-based group training and call about the Developmental Disabilities Administration (DDA) assessment tool.
WHEN: Monday, June 3rd 7:00 PM – 8:00 PM
• 20 minutes of training and information
• 30 minutes for questions and conversation
WHERE: best to join us online! 
Online https://zoom.us/j/559341128
By phone +1 646 558 8656 US or +1 720 707 2699 US
WHAT: Training overview of the DDA Assessment and conversation for caregivers and parents.
For parents and caregivers of children with disabilities and special healthcare needs.
Jun
29
Sat
All over Washington State – Online – Radio KDNA 91.9 FM – Como Comunicarse con La Escuela de su Hijo

@ Radio KDNA
Jun 29 @ 10:00 am – 11:00 am
ACERCA DE ESTA TRANSMISION, LOS TEMAS INCLUIRAN:
Los derechos que los padres tienen a la información sobre la educación de sus hijos
Consejos para comunicarse con la escuela
Maneras efectivas para prepararse para la reunión de su hijo
¡Qué espera de nuestra próxima emisión de PAVE en Junio!
ACERCA DE NUESTRO ORADORA
Socorro Trujillo es la coordinadora de Recursos para padres de PAVE y sirve a los que hablan español
Jul
20
Sat
Tacoma – Summer Play Date at Titlow Park

@ Titlow Park
Jul 20 @ 11:00 am – 1:00 pm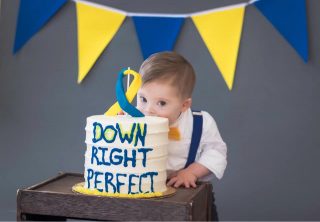 Sharing Down Syndrome in Pierce County with Parent to Parent is hosting Saturday family meetups through the summer. So, come and join the fun!
Meetups will be regularly scheduled for the 3rd Saturday of the month at 11 am
Need to find us? Just look for blue and yellow ribbons and or lanyards to find us.
We are looking forward to enjoying the wonderful weather and families! Hope to see you there!
This park does have a splash pad!