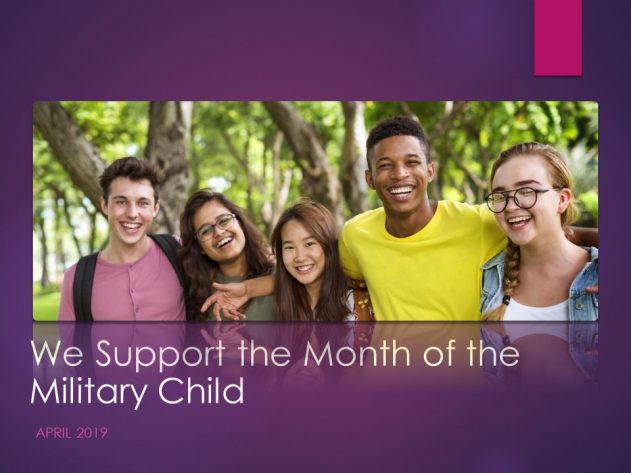 We partner with you, so that you are empowered! 
The average military child will move 6 to 9 times during their parents' career. Military families with children who have special needs must develop a support system every time they move, in addition to changing schools, homes, and communities. Good partnerships between home and school help children adapt more easily to change.  We support military children by helping military families who have a child with disabilities work with schools to meet their child's educational needs.
Join us in supporting military kids this April, Month of the Military Child!
Your Resources